Themes, balloons, streamers and such; our birthday parties were not made of much.
Our children did not get themed parties with lots of friends.
Our tradition is to have Grandma over -- maybe Uncle John & Aunt Leslie or Aunt Katie.
We make a cake from a box and icing too.
We open presents and enjoy a take out meal like Pizza or Chinese.
This is our humble tradition.
Two of our boys have birthdays after Christmas.
This year our third child's birthday fell on a day that we were invited to a New Year's party.
I thought I would buy a cake that had his name on it and this would be something a little special.
I thought he would enjoy being with other children on his birthday.
3yrs old
Grandma came, and we opened presents.
He loved this time--even though he had to do school in between visiting his grandma.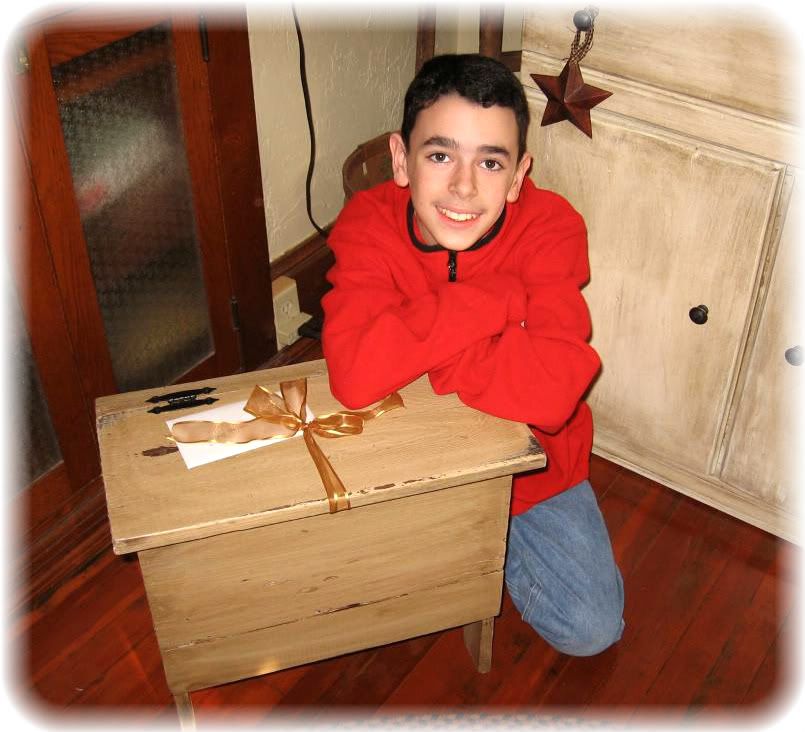 He was very thankful for the gifts.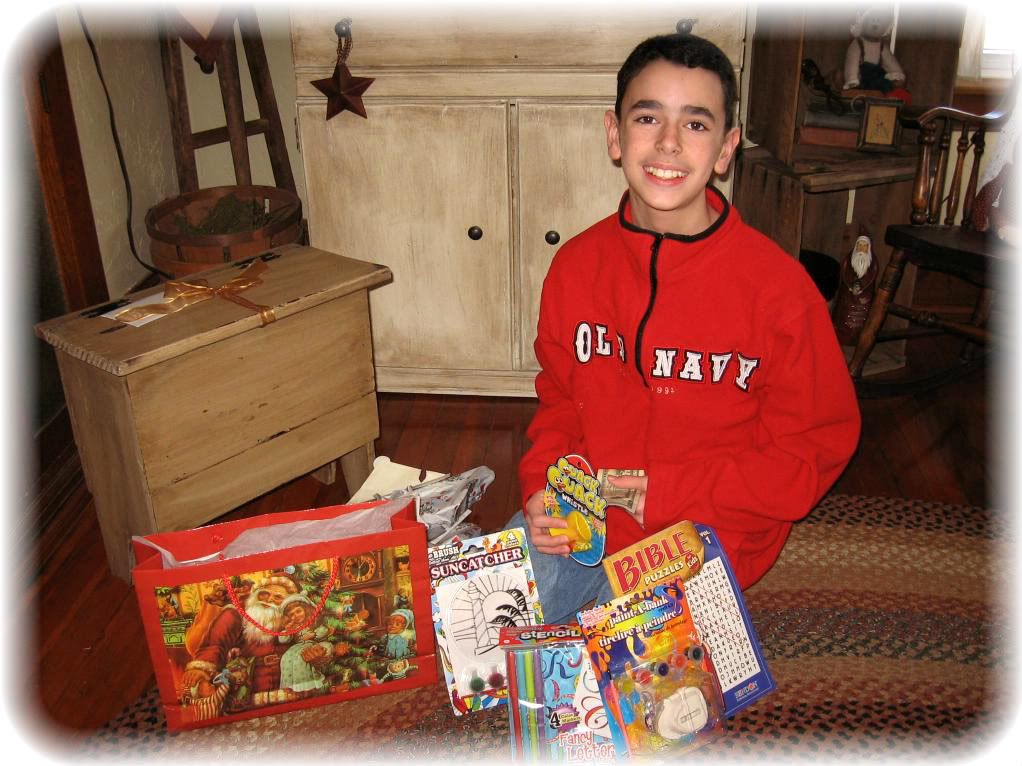 Today is our oldest's birthday.
5 yrs. old
Grandma came.
He opened gifts.
Our third child expressed to me today how much he missed his birthday being a normal birthday.
He missed making a cake from the box and having pizza that night.
I couldn't believe our little humble birthday tradition meant so much to him.
I sat back and watched as our oldest opened his presents.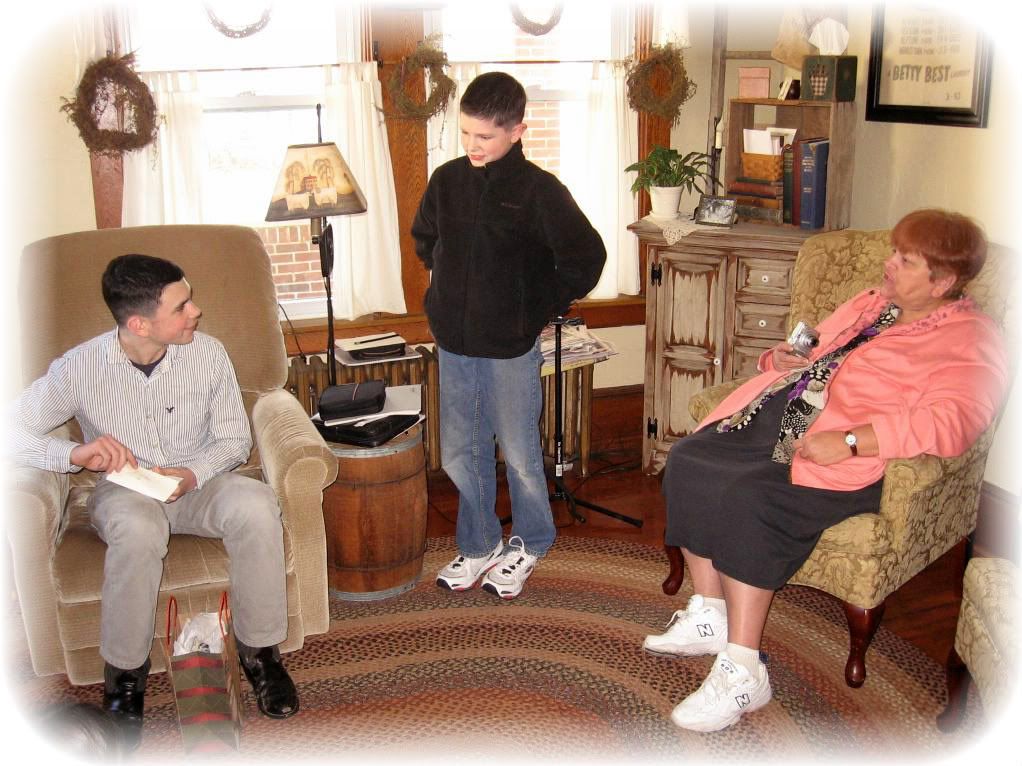 I realized it is the little things that count.
Like a Dunkin Donuts coupon and an old stamp given to him by his youngest brother.
It is getting a card in the mail from Grammy & Grandpop and Aunt Katie too.
.....and a homemade card made by his sister.
It is the cupcakes made from a box and store bought icing too that puts a smile on their faces.
It is in these small things that make their birthday so special.
Plus It's Chinese tonight :)