For a couple of weeks this summer, our oldest son had the opportunity to work with his dad.
This was his first job.
I can't tell you what a blessing it was that he was able to be with his dad, and to know that there was another christian man at the job in the area that he worked.
We told him that he had to save his money for college, but he was allowed to get a new cello if we found a good one on craigslist for the right price.
He has been playing the cello for 2 years now, and he truly does have a talent with music.
His new cello is the one in the center.
It has a better sound than his old one.
I think this one is a step up from what he had.
Three of us play the violin.
One plays the viola.
One plays the cello.
and hubby....
He plays around on the guitar.
Hubby has gotten pretty good for teaching himself.
You wouldn't hire us for a wedding or anything like that;
We just love to serve in the music ministry at our church.
It is such a blessing to play together as a family.
So now my son has made his first big purchase.
It is amazing how careful he is with something that he bought;
goes to show that one really appreciates something that they work to get.
Yes, we could have bought it for him.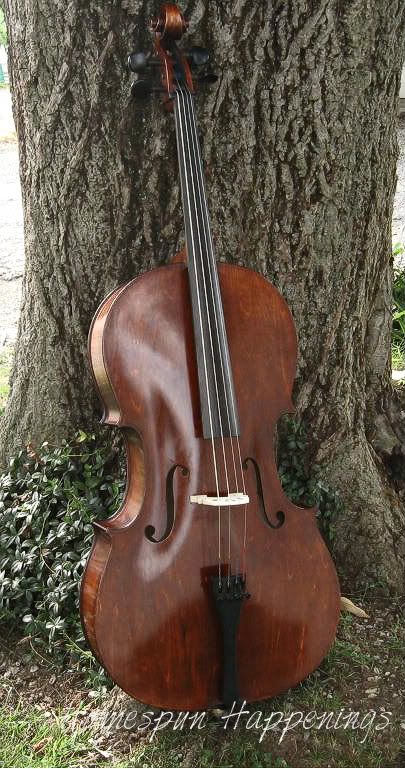 BUT.....
It is a good lesson for him to learn.