I know this is not an original idea, but when I saw that I had a pallet that would work to make a book/magazine rack; I had to try it.
Hubby cut the pallet for me with the circular saw. I wanted to make two small racks vs. one long rack.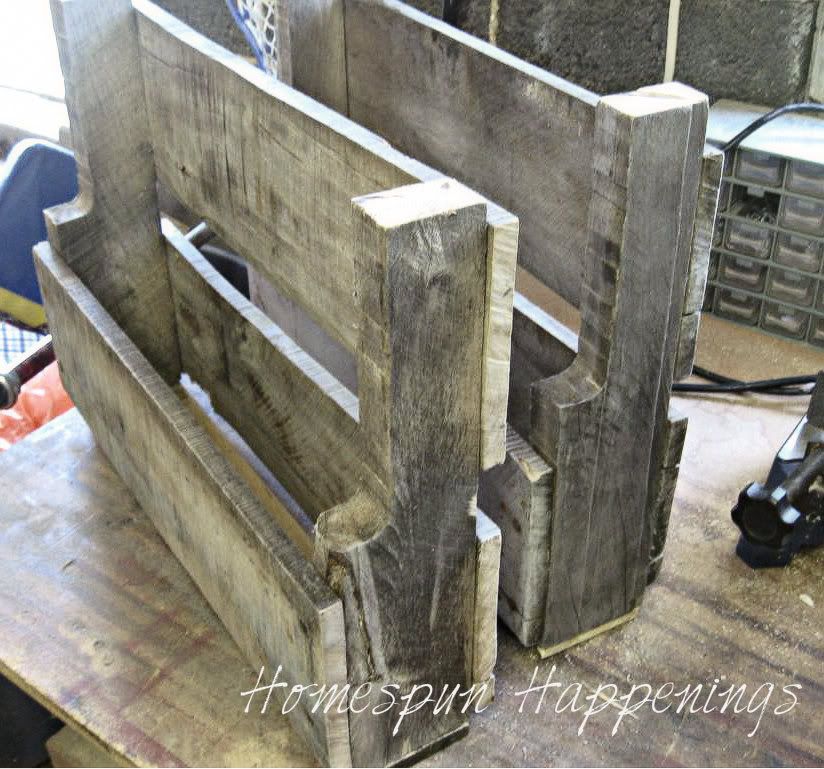 I took a small pallet board and nailed it to the pallet piece that he cut for the bottom part of the rack.
Now I was ready for some wording.
Farm seed seems to be a thing with me right now. I used Microsoft Word 2010 and typed out my saying.
This is the Engravers MT font. I just made the letters different sizes.
I colored on the back with some charcoal pencil and then traced over the lettering.
I also added a little metal plate to the middle of the wording.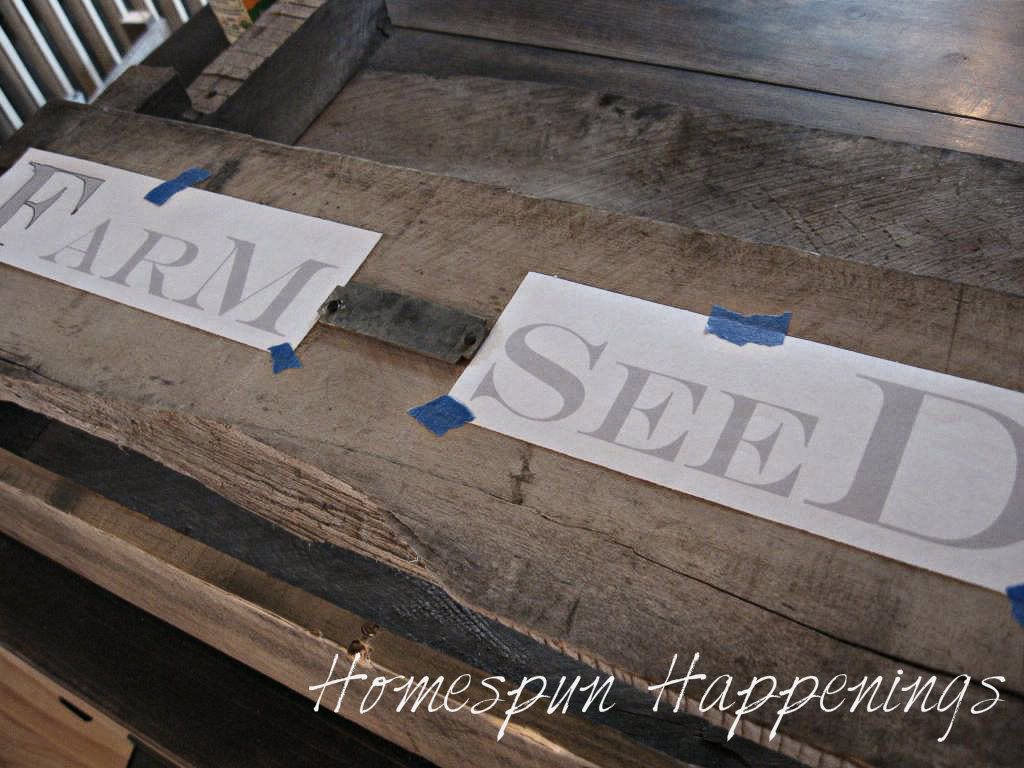 Using my Sharpie Marker, I colored painted in the letters.
I have two sizes.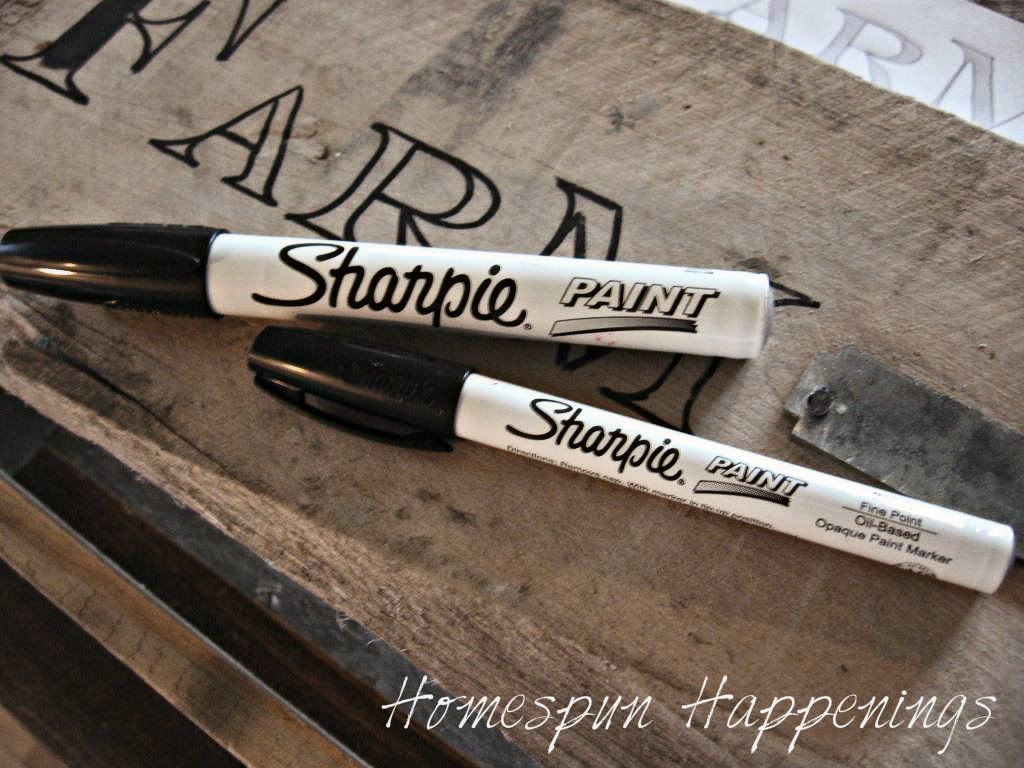 With my thrift shop leather belt, I cut out some leather straps to add to the racks.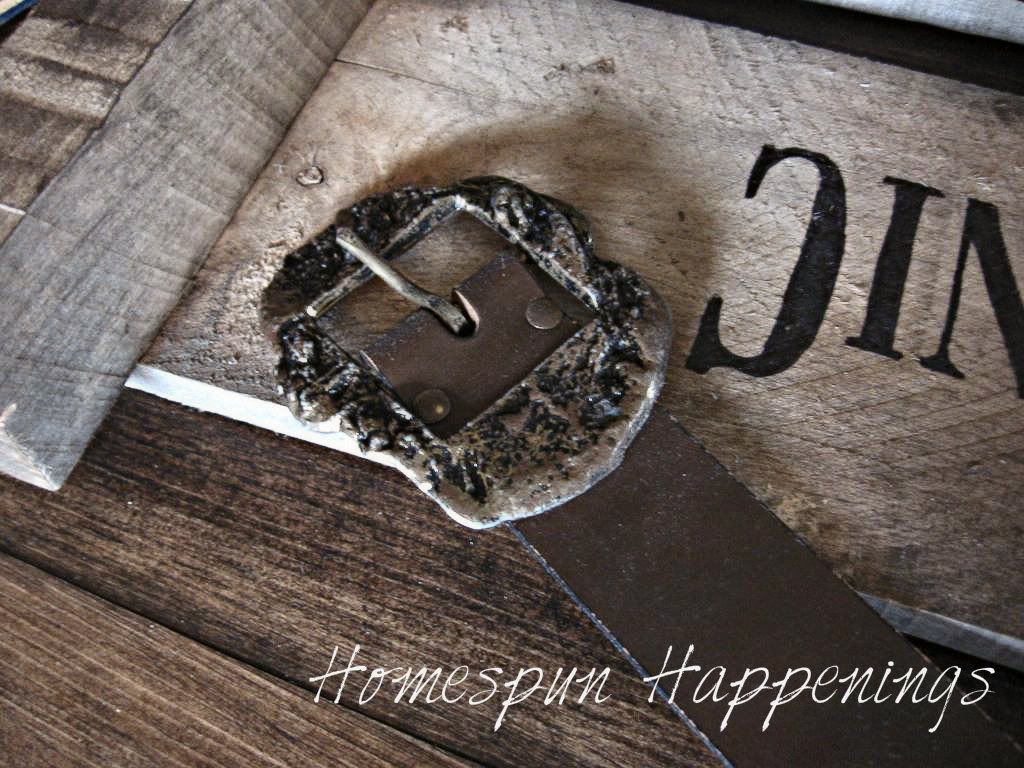 I nailed the straps to the sides.
Don't you just love how the leather looks next to the weathered wood? I do :)
I did brush on some walnut colored stain to the rack where the boards were freshly cut to "age" it.
So here they are!
The word 'Organic' is done in Microsoft Word 2010's Bodoni MT Condensed font.
These will be sold at my sale this November too.
I love pallet wood!