I bought this cheese box at a local market.
I have been in a little Americana mood lately, so you might be seeing a couple more patriotic posts.
I painted the box with midnight blue acrylic craft paint.
I didn't cover the whole box, because I wanted the wood to come through when I stained it.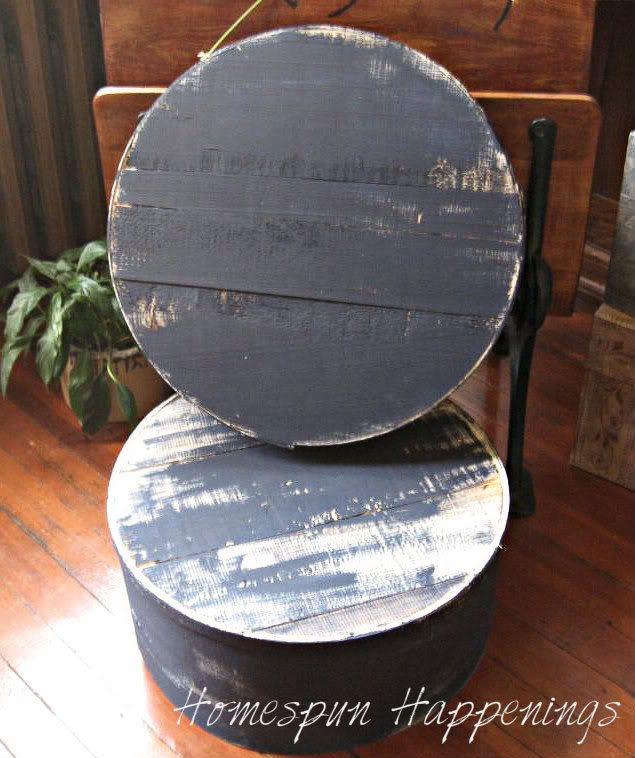 After painting, I added some lettering to the box and lid using the chalk method.
I then colored painted in the letters using my white Elmer's paint marker that I bought at Walmart.
I painted the stars free-hand.
Here is what the box looked like before staining it with Minwax's Dark Walnut stain.
This is the finished product.
I stained the inside and outside of the whole box.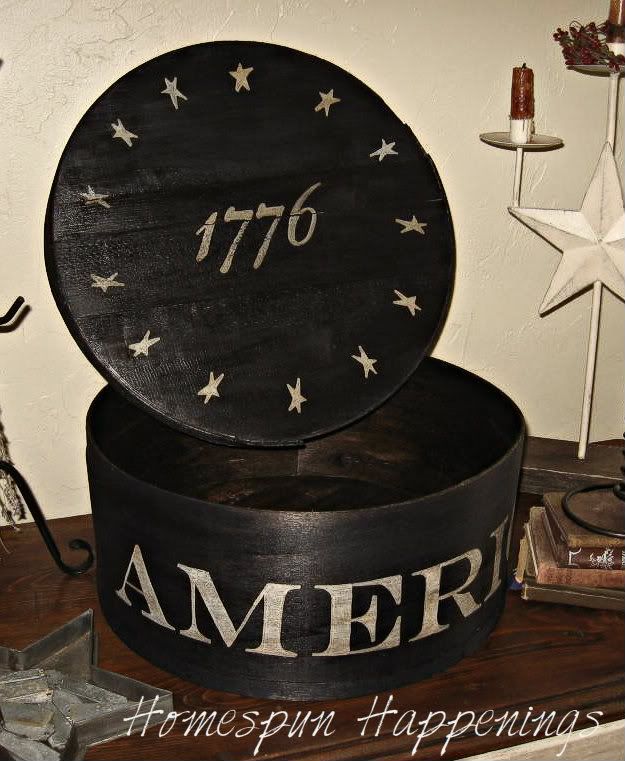 Here you can kind of see where the wood came through.
It is hard to see because the blue is so dark.
I love it.
I think I will do one in barnyard red too.