I got a bed!
Yay!
Finally!
The lady on Craigslist told me that she really didn't want to break up the set. So I said thank you and left it at that. Two days later she emails me and says that she is willing to sell the bed for $90.
I knew I didn't want to pay more than $100, so I was so happy.
I was even happier when I saw how heavy duty this thing was.
Plus,the fact that she lived only a mile from my house was the icing on the cake!

I knew I wanted to paint it white.
So I got out Annie Sloans Old White.
This paint is perfect for a project like this that has a shiny finish on it.
No sanding--just start painting!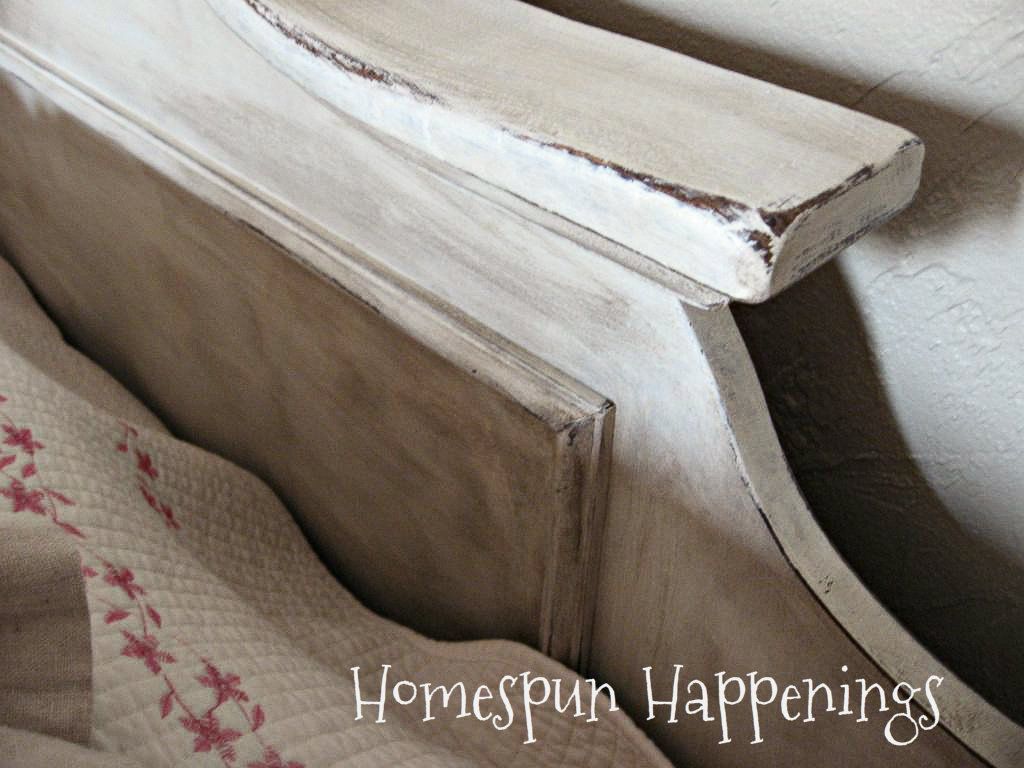 As I put the clear wax on, I sanded the edges to distress the bed.
I love the details.
It is so Pretty!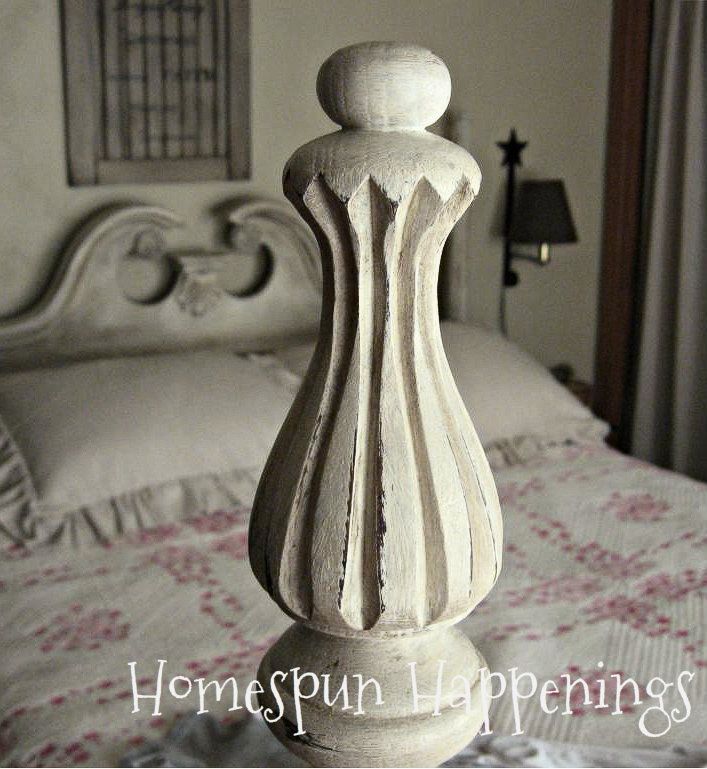 I have painted my dresser and a rocker in AS Duck Egg, so I thought I would paint these gold medallions in Duck Egg.
Just a little highlight to the bed.
Again, I was just able to paint right over the metal and the paint grabbed on to it.
The dark wax really makes a piece for me.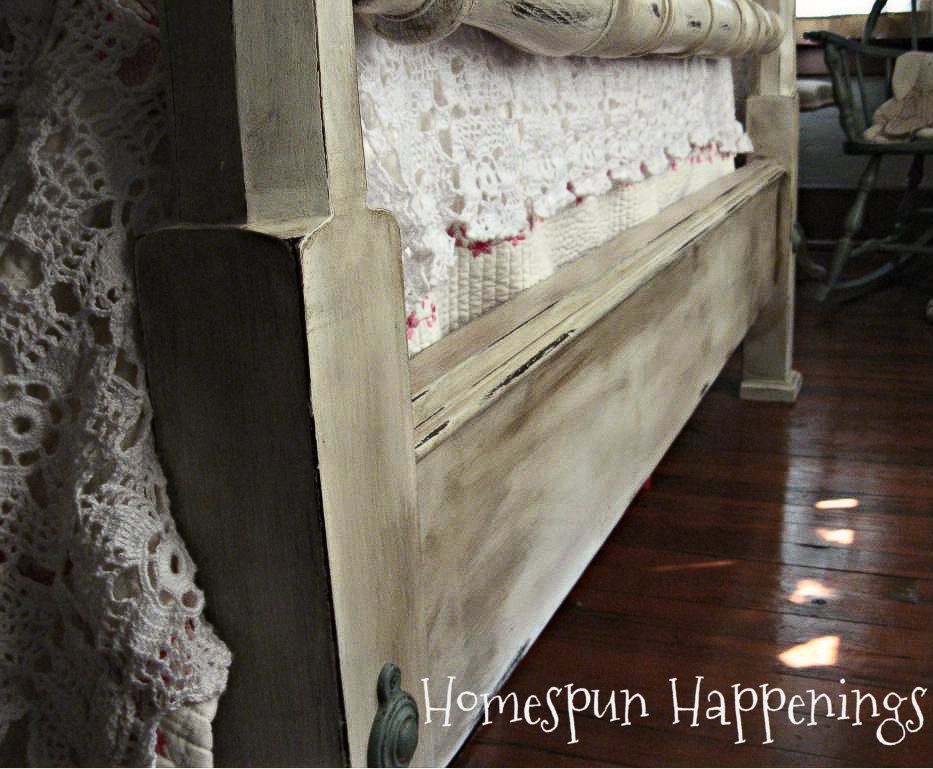 My bedroom is almost finished.
I still need to paint hubby's dresser.