My Neighbor gave me these wood hot plates.
As I was looking at a blog party last week, I came across this from
Homeroad.
Since I didn't have a neat glass lid to put over these hot plates, I decided to make lids out of chicken wire. First I painted the wood plates with my Valspar samples--one was a pale yellow the other stone color.


After they were painted and dried, I printed off 2 images from the
Graphics Fairy
.
Doesn't every crafter just love her blog
I used the charcoal method to transfer the images onto the wood plates.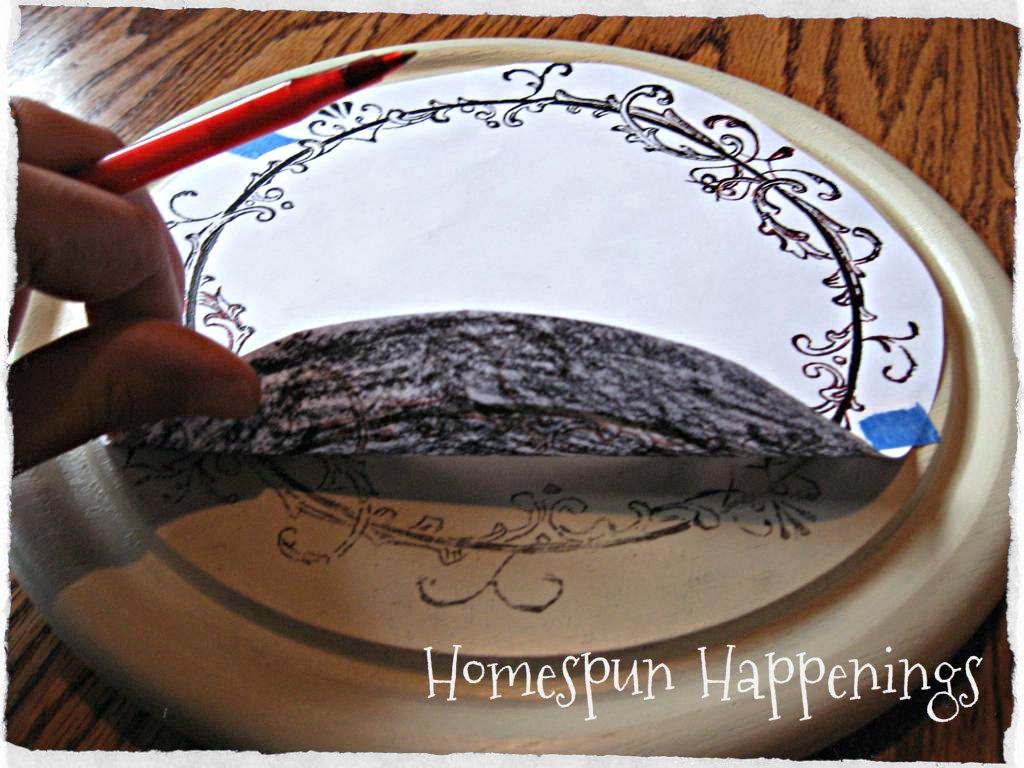 I then used my Paint Sharpie to paint over the charcoal lines.
After that was dried, I sanded and stained them to look a little distressed.

Now for the "lid"
I guess they are more like a cage.
I made one in the shape of a beehive.
I wanted to try and give you a little tutorial on what I did, and I did the measurements all wrong.
Now I have two different size covers or hives.



I kept the cuttings from the first "hive" to use as a template.
Putting it over my rectangle of chicken wire that I had cut out.
I eyeballed where to cut.



This is what it looked like after both ends were cut.
I then attached the sides together by twisting the ends of chicken wire together.
For the bottom I took a wire and made a circle with it.
I then attached the bottom of the hive to that wire circle.
You can see how I twisted it around the wire in this picture.



I made little handles to go on the top.
Here they are!




My bird has seen better days.
It usually sits in a wood box on my porch and one day it fell out and lost its tail.
I still like the little fellow.


I like the two different sizes.
It adds a little more character to the pair of them.


I'm not sure if I want to keep these or sell them at my craft sale in the Fall.

Linking Up with: