My bedroom is S-L-O-W-L-Y coming together.
My son and I found this cute rocking chair out for trash yesterday.
I snatched it up quickly and started to work on it right away.
I knew it was going in my bedroom, and that AS Duck Egg was going to be all over it.

Why was it in the trash?
As you can see in the photo below on the left, one of the spindles was broken. I sawed off the broken piece.
Hubby came home from work right about that time, and he suggested that I saw off the other side to make it even.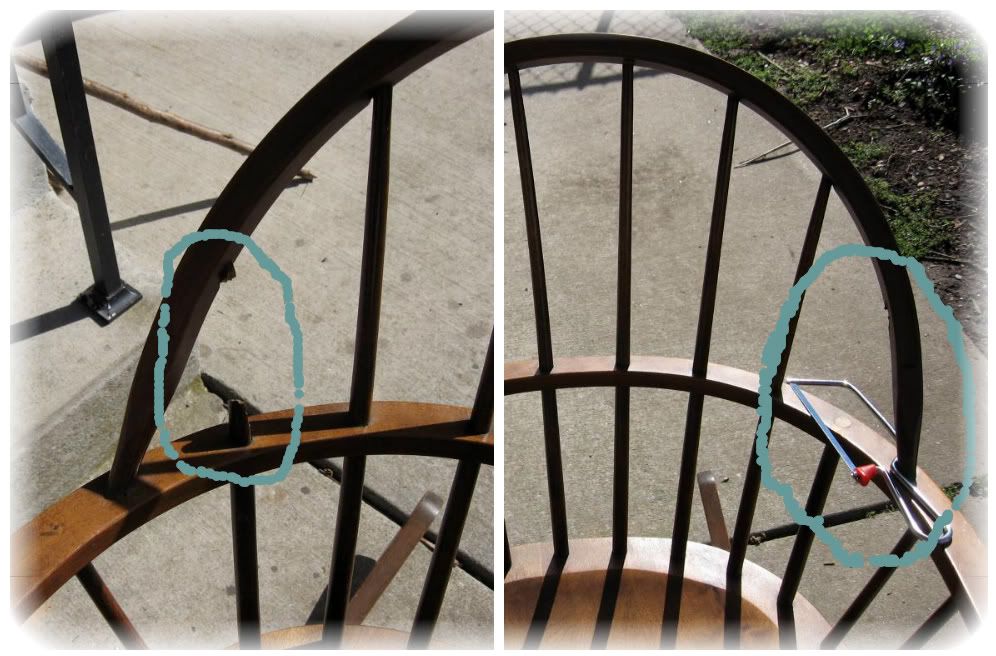 That is what I did, and it is perfect --for me :)

After dinner, I started to paint one coat of ASCP Duck Egg.
I was too tired to apply the wax last night.
This morning I applied the clear and dark wax to it.
I love what the dark wax does to a piece.



Here it is!
A lovely piece for our bedroom.
A place to sit and just enjoy some peace and quiet.

I am still waiting for that bed.
I know it is out there somewhere.

Linking Up With: