It is a slow day here for my sale, so I thought I would blog about a shutter I made for my craft sale.
I miss blogging and checking out everybody's projects. I am looking forward to some relaxing evenings where I can just browse again.
I've had these shutters for years.
They are small -- about 24"
My son took out all the slats.
I had to fill the holes in with wood filler.
I couldn't find my hubby's spatula that he uses, so I came up with my own "spatula".
The kiddos thought I was crazy.
After the holes were filled in, I got out my ASCP Old White and painted it.
I copied the word "Family" in Word with a font that I liked,
After I waxed it with clear and dark wax, I got out the chicken wire and tacked it to the back.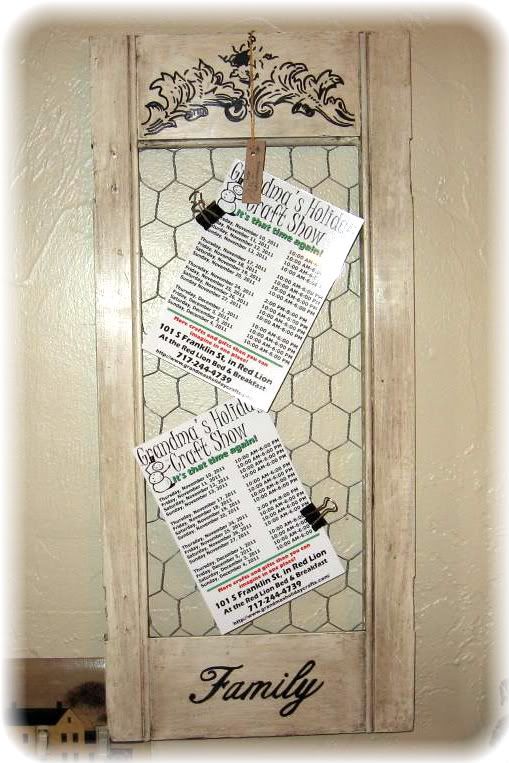 Now you can place pics of your family inside the shutter.
I also made one that looks just like this, but it says Friends.
It was a fun project.
I painted two other shutters black, sanded them so that the yellow would come through, and then stained them. I am still waiting for them to dry and that was Monday night. This is another reason I LOVE the Annie Sloan's Chalk Paint--because I have no patience :)
Please don't forget to enter my
Giveaway
which ends Sunday Dec.11.
Linking up with: