I do not claim to be a professional at any of my crafts I make.
I am only a professional at wanting to make something, testing it out, and failing only to try again and succeed at what I set out to do.
I saw someone make a chicken wire basket and remembered that I had found a roll out for trash one day, years ago.
I forgot what blog I saw the basket--this is not new--so I had to experiment on my own.
Here is the process that I use to make my baskets:
This is what you will need:
Chicken Wire
Needle-Nose pliers
Craft Wire
I measure by counting out the hexagons.
This basket that I made is 11 hexagons x 11 hexagons.
I am only using half of the chicken wire, so I cut on the one side of the solid line on the chicken wire.
I then measured 4 hexagons down on the sides that was previously cut and does not have a natural straight wire line in the chicken wire.
I cut at that 4th hexagon across and then down 3 down folding on the 4th hexagon.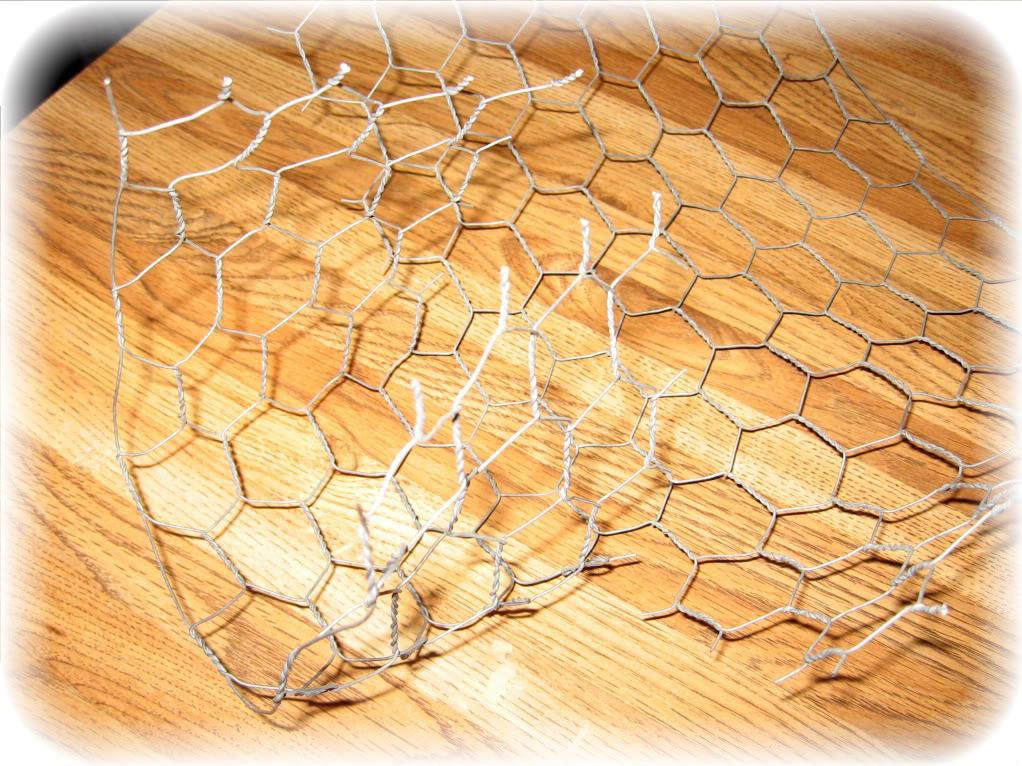 After you make those cuts, you will want to fold the chicken wire and crease it to make your box basket.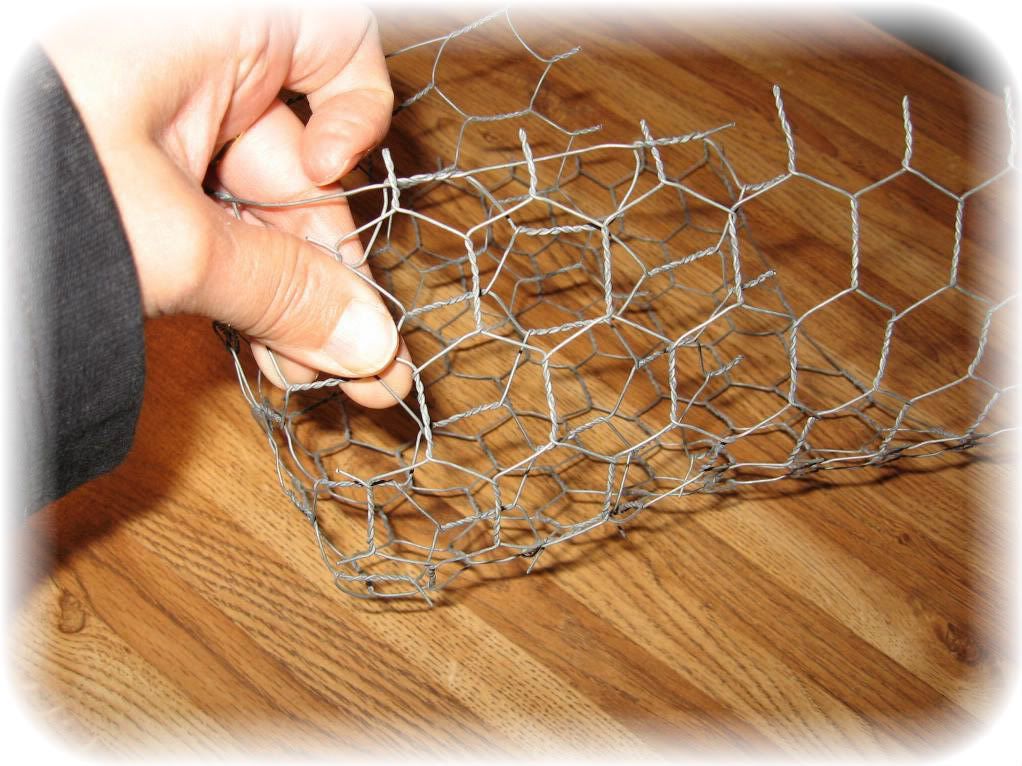 There are a lot of cut pieces that you must wrap around the corner wires or sides of the basket so that you have a finished edge.
Just clamp them down after you are finished twisting those pieces.
There is a lot of twisting going on--that is why those needle-nose pliers work great.
Sorry for the blur:)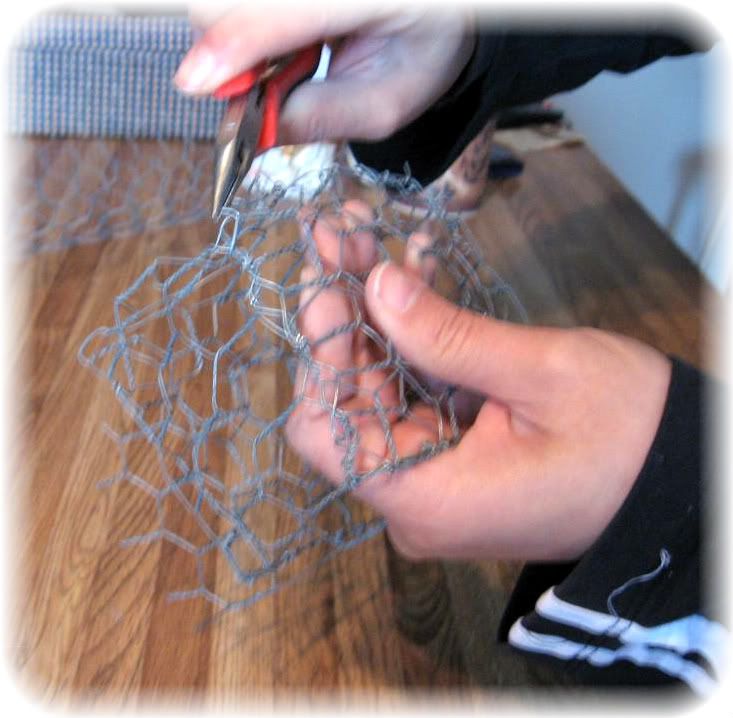 Can you see how I am twisting that cut edge around the solid line of the chicken wire?
Can you see all the twisted wire and then the non twisted wire?
You really can't go wrong.
If it is uneven I just form the basket with my hands because chicken wire is easy to bend.
Now for the handles.
I cut 4 pieces of the craft wire all the same lengths.
Eyeball your measurement on how big you want your handles.
I then twist them together like so:
I bend them to the form I want.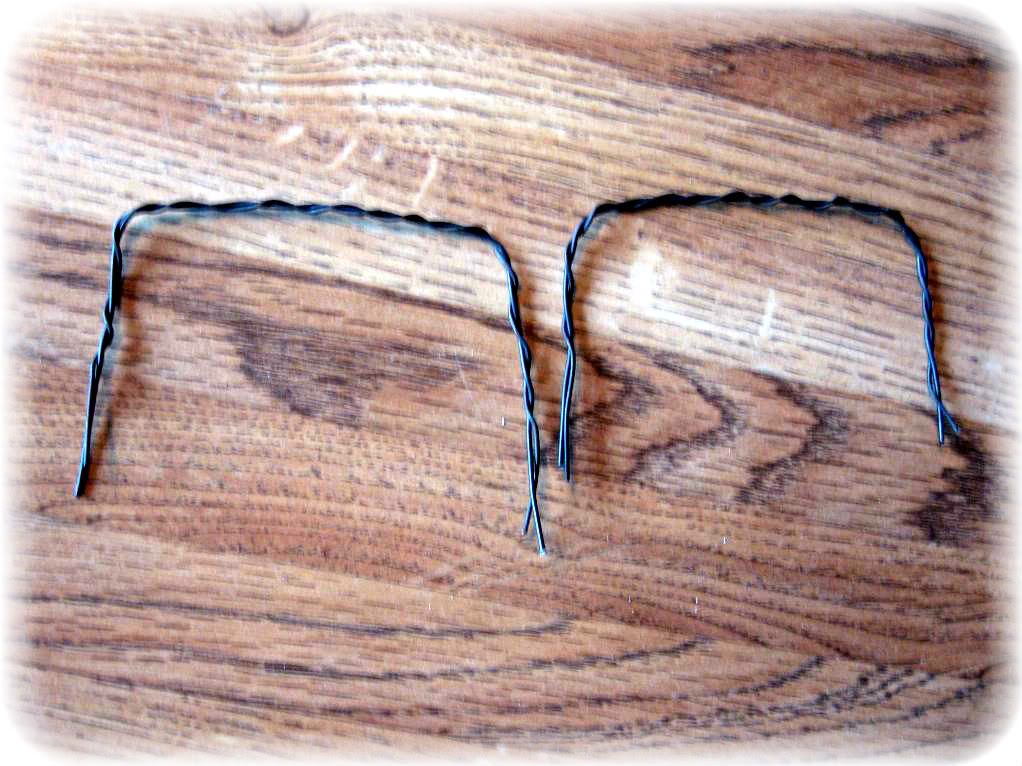 I then attach them to the end of my basket by twisting them around that solid wire.
I really love this cute little basket.
I put my coffee cup next to it so you could see the approximate size of the 11x11 basket:)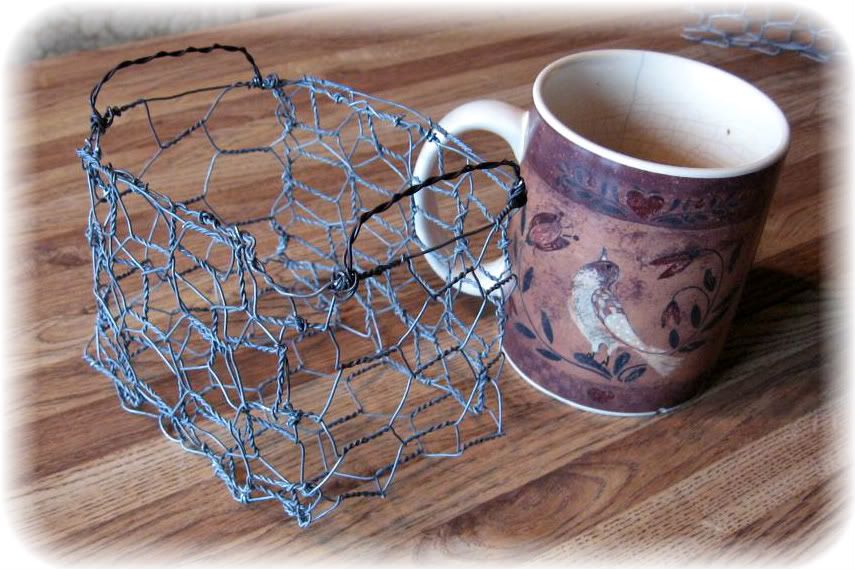 I will make another one with the other half of chicken wire, but when I make my 4 folds I will cut a piece of craft wire for a solid line to make the top edge of the basket--where needed.
I hope this helps!
Let me know if you tried it.
I would love to see your baskets!
This may be my last post for a while.
Tomorrow starts the hustle and bustle of my Craft Sale, so I am not sure if I can post anything soon.
I will post something Saturday about how the sale went this week.
Happy Thanksgiving to All!!!!!!
Linking Up with: