My Sister-in Law came for a visit.
She wanted to get something at a yard sale to paint up for her house.
She said my blog really inspired her to want to try it.
That made me happy :)
So off to the yard sales we went.
She got this shelf for $2.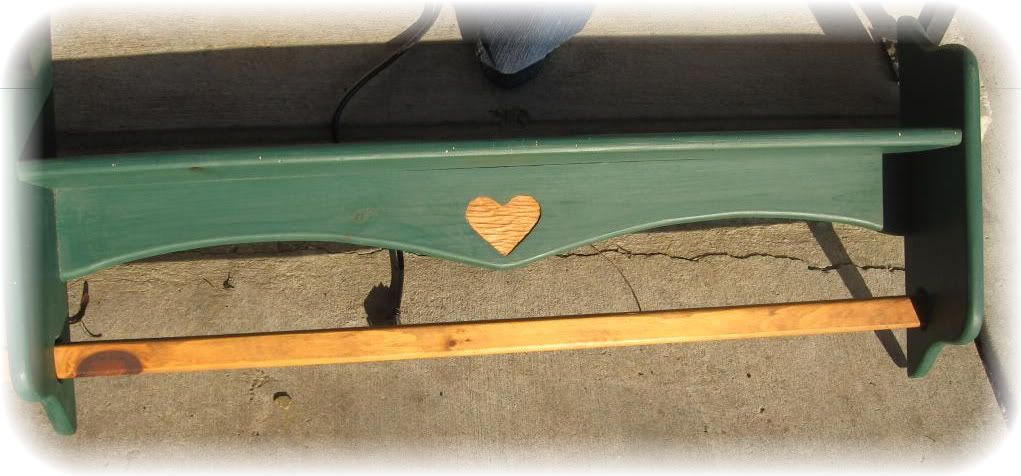 She really didn't like the heart, but I told her I could take the piece out and she could have a plain shelf. I showed her how to remove it with out damaging the rest of the shelf. She did a great job. We then measured a plain piece of wood to put in its place so that the shelf was secure.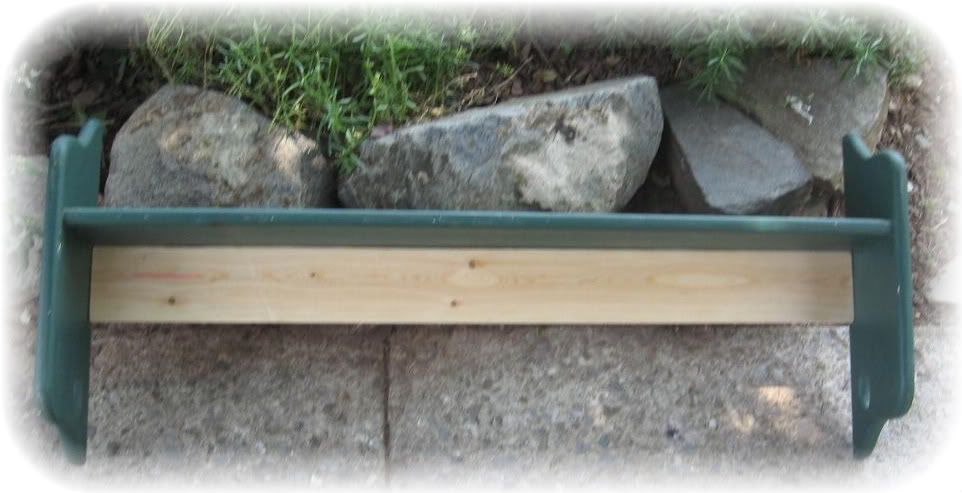 Her other find was this shutter.
It was FREE!
She liked that price.
We got out the sander and she started to sand away the old paint.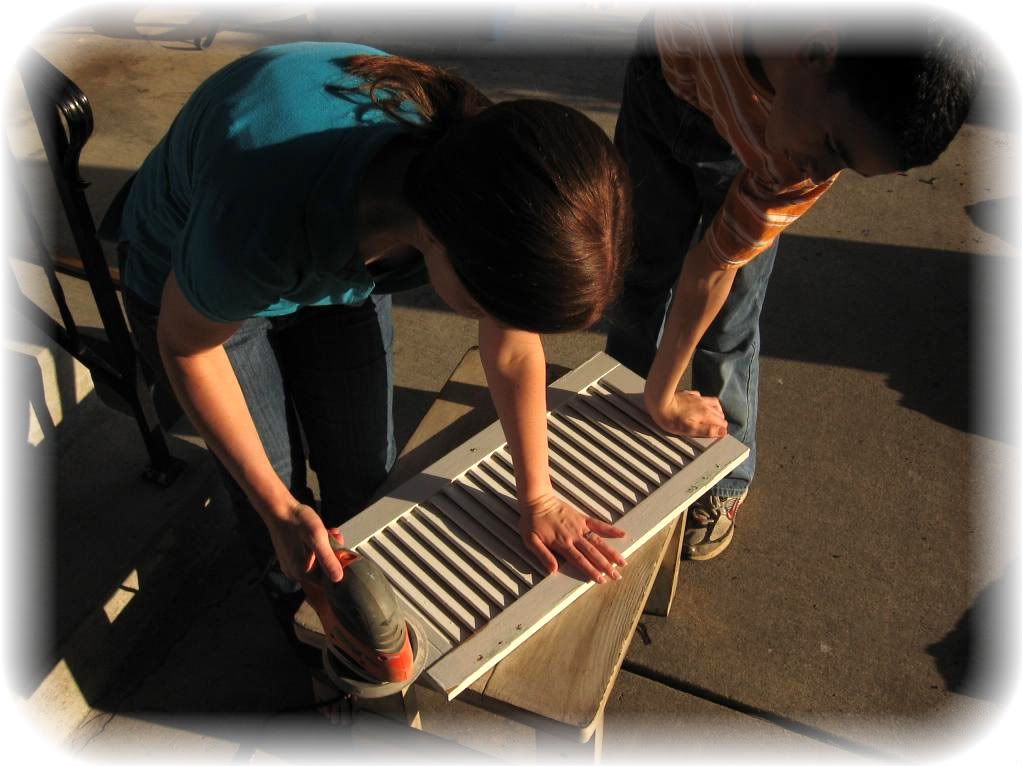 It wasn't an old shutter, so I figured that there was probably no lead paint on it.
She did a great job.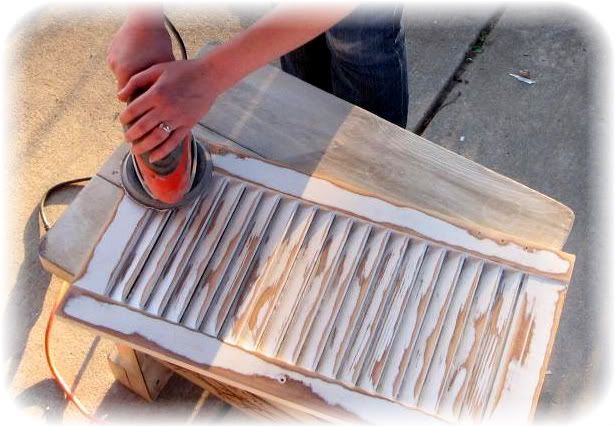 I bought this thing at the yard sale.
It was 25 cents.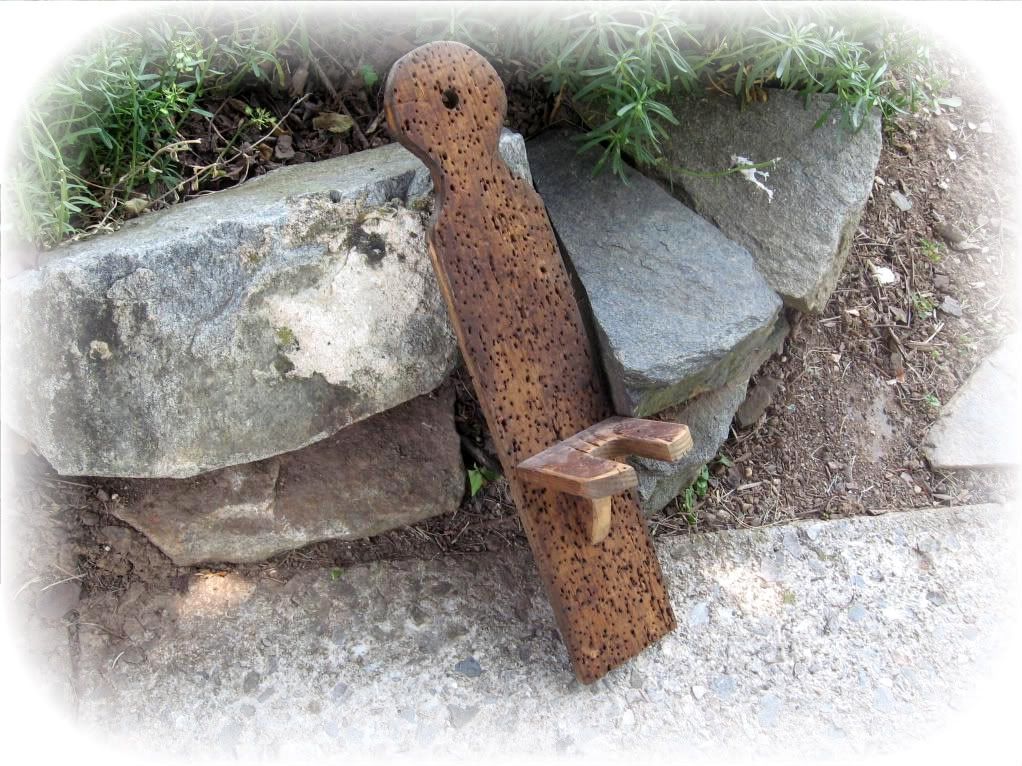 She wanted to put her shutter in her bathroom that has a beach theme.
I told her I could paint a sign for her since it kind of resembled drift wood.
So I cut off the end: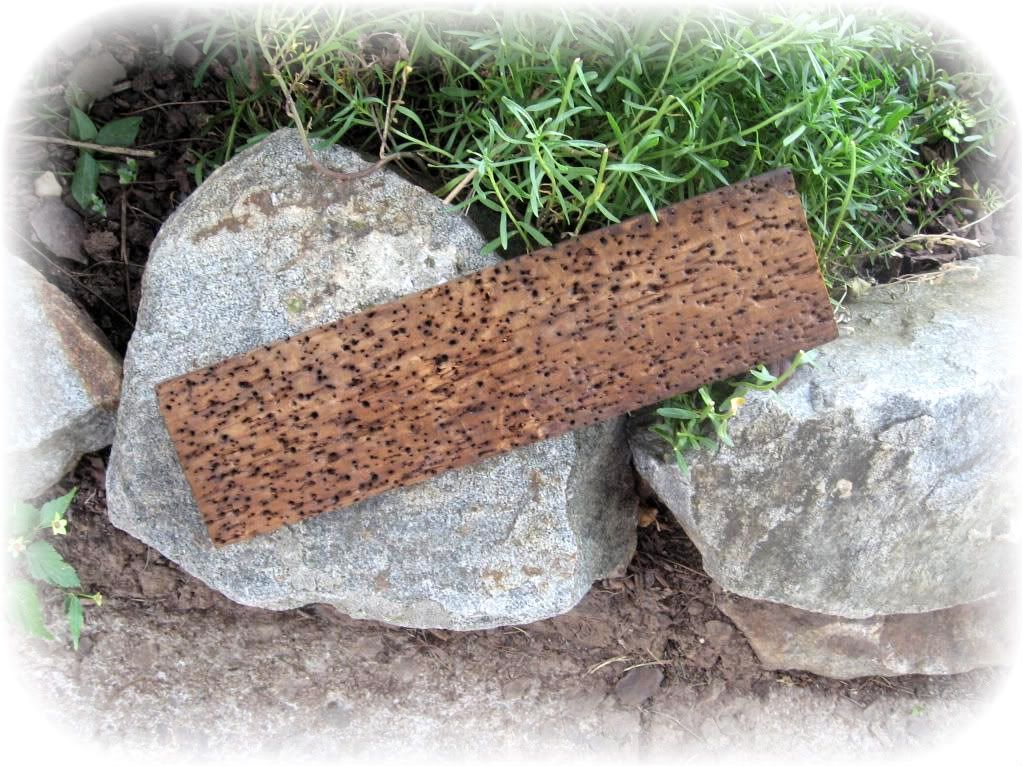 She picked out the saying she wanted on it and the color of paint for the lettering.
I practiced on a piece of paper like this: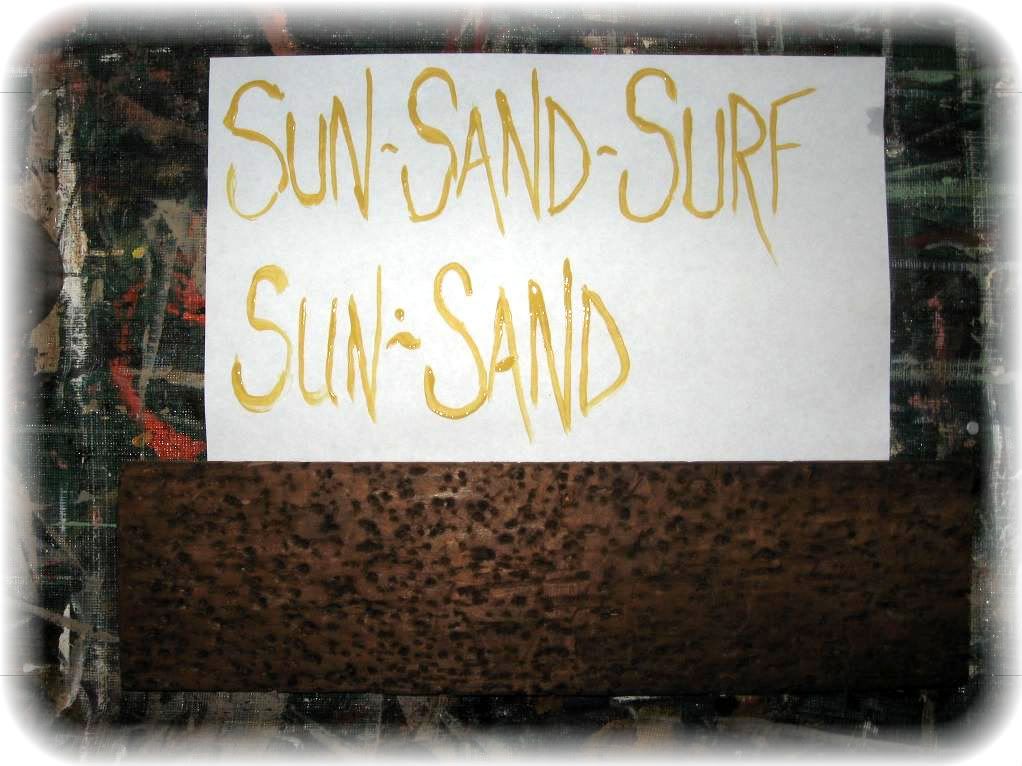 Then I could make sure it would fit on the wood.
Plus it is always good to practice my lettering first when doing it free-hand before trying to paint on the actual project.
I like the way it turned out:
She wants to put it on her shutter after she paints it and distresses it at home like this: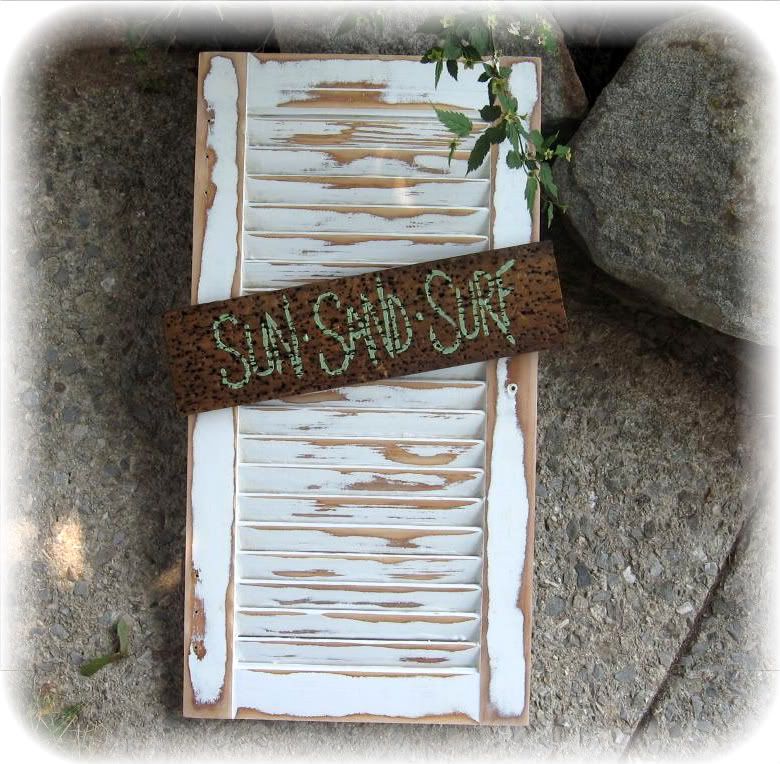 It was so much fun working together and helping her.
I know she'll do great finishing her projects at her house, because she seems to do great at everything she attempts to do in life.:)