My Mother's Day started on Friday. I woke up to a gorgeous day here in Pa and headed to my friend's plant sale.
I forgot to take my camera--bummer.
I only bought 5 plants.
I'm not the greatest on keeping plants alive, so I always proceed with caution:)
I wanted to expand my garden that is at the front of my house.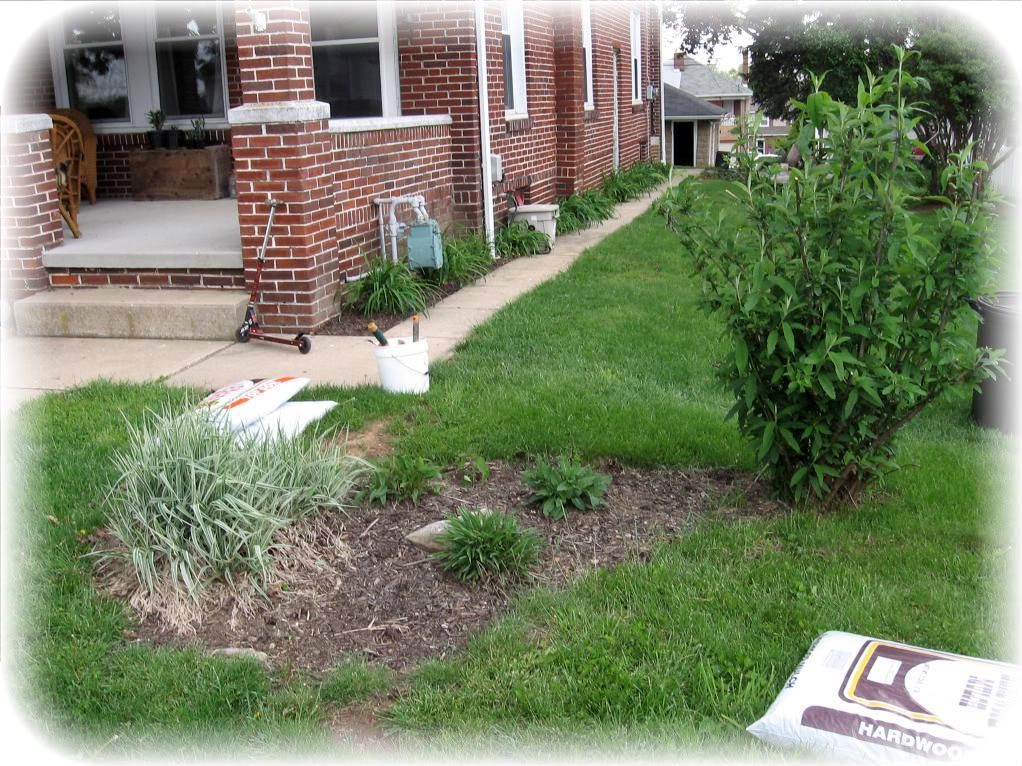 A tree stood here when we moved in 10 years ago, but it was rotten and had to come down.
I knew I wanted to expand here and put my new plants in this garden.
The boys and I started digging and shaping my "new" garden.
They were such a huge help. Tearing up grass is not the easiest thing to do.
My back kept yelling at me to stop, but I didn't listen.
The boys decided to replant the grass that I dug up. They put it under the pine tree.
(which is probably coming down soon)
As I was shaping the new garden, I knew I wasn't shaping it right.
When Dan got home from work, he went right to helping me and telling me what to do.
He told me to expand it more so I did.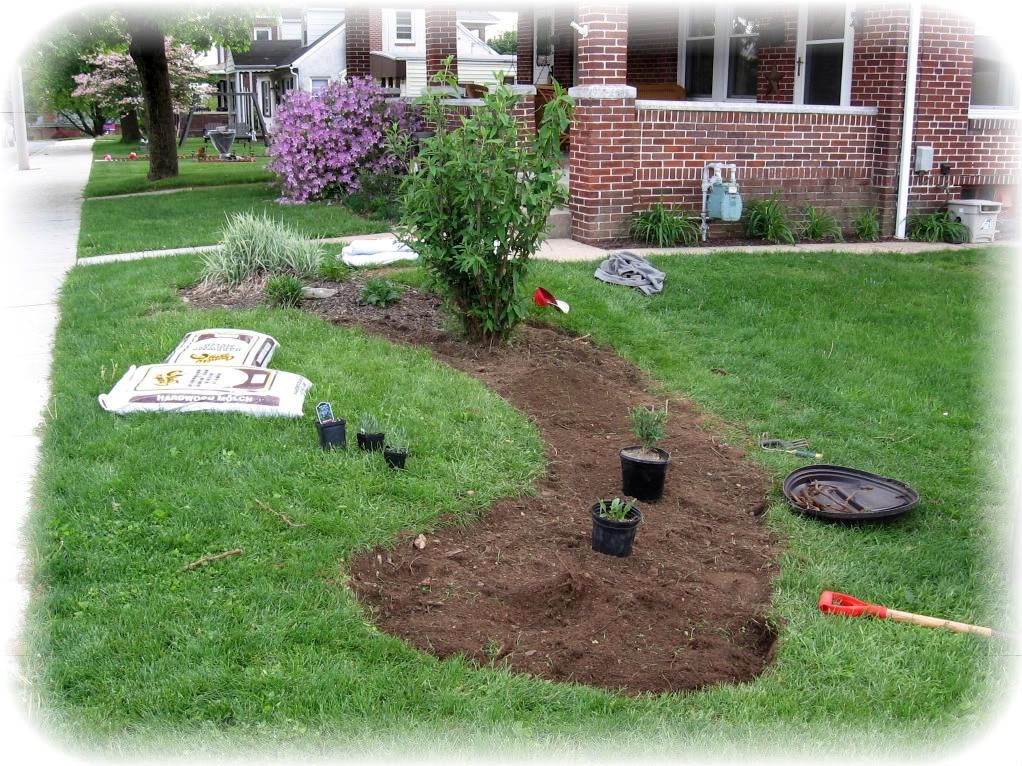 By the way don't do this kind of work in flip flops--IT HURTS LATER!
I was so happy with the results. I know I will be adding to it later.
I love my garden.
I am very thankful for the plants and hard work from all the kiddos and Dan, but the best gift came to me on Sunday when my Bessy-girl handed me her Mother's Day Card she made.
She typed up her own words and pasted it in her card.
She grubbied it up just like I like it.
I thank the Lord for giving me the opportunity to be a mommy to these wonderful children!